We won a Galactic Award!
This week we heard the lovely news that Think Therapy – as part of a partnership with Warrington Youth Zone and Verve Place foyer – won an Infinity Award at Your Housing Group's 2023 Galactic Awards.
Of course, it feels incredible to win, but even more incredible to know that the award represents the real grassroots work that has been done by the partnership since 2021.
We came together as a partnership due to a common interest in improving the emotional health and well-being of young people; our partnership could not have come at a better time as we noticed an increase in mental health issues for young people after lockdown. Each of us as individual service providers realised we could offer something unique to help support young people who were struggling, but that together we could offer something much more powerful.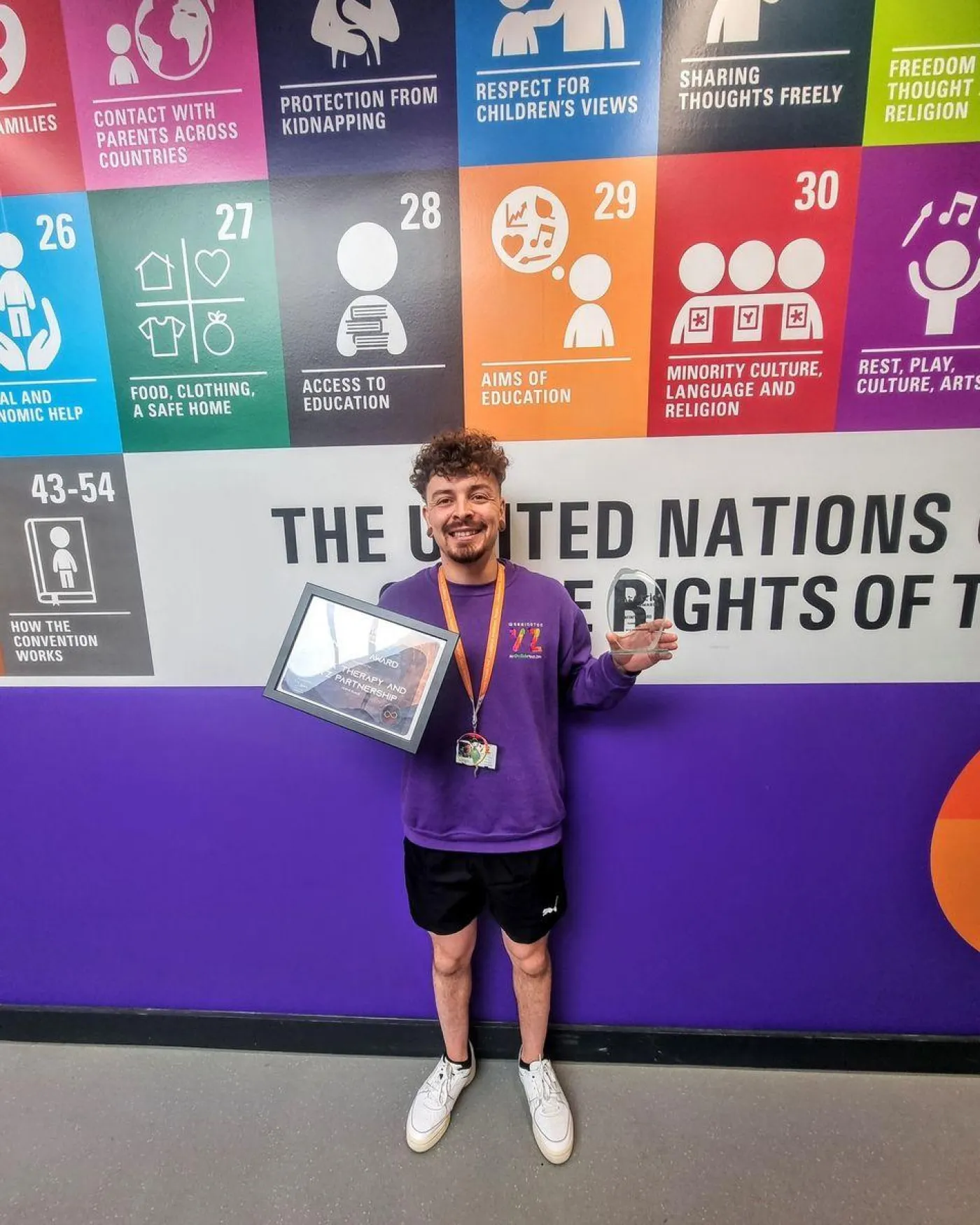 We formed a partnership and put forward a bid for funding that was successful. The funding enabled us to deliver a programme of 190 counselling sessions for young people, over 12 months, and provide ten clinical supervision sessions for staff of our partners who work closely with these young people in their roles. It's been fantastic to work with a dedicated team, and I genuinely feel like together, we have achieved so much more than any of us could alone.
Throughout 2021 and beyond, our partnership has offered a blend of therapeutic and events-led interventions that have enabled young people struggling with mental health issues to make valuable connections, develop trust in others and learn life skills. I know that these young people are going to move forwards with their lives in positive ways they wouldn't have been able to do before.
As someone who has lived in this area of the North West all of my life, it means so much to me to know that we have made a difference locally and that the benefits of this project will be felt by these young people and their families for years to come.
The awards evening – which was hosted by Your Housing Group – was held at Birchwood Boulevard in Warrington on Friday 14th April 2023.
It was a time of celebration and recognition for the hard work that so many local organisations are doing to improve the lives of young people. Throughout the evening, many stories and journeys travelled by young people were celebrated that brought to life the impact this unique partnership has had on their lives.

Jamie Patterson, who was a key part of the partnership representing Warrington Youth Zone, said: "A huge thank you to everyone who has been a part of this incredible partnership. We are so thrilled to be winners."
Paul Storey from Your Housing Group is the manager of Verve Place foyer, said: "This partnership has been truly unique and special, with all parties bringing elements of expertise that came together brilliantly to create transformation. I'm honoured to have been part of this work, and the news of this win is the icing on the cake."
If you've not come across the work of Your Housing Group before, they are one of the UK's largest housing providers, with over 29,000 homes across the North West, Yorkshire and the Midlands. They are committed to creating more places for people to thrive at every stage of life to live in quality homes they can afford. They do this by seeking innovative and sustainable solutions, reinvesting in their existing properties, and building over 1,000 new homes each year, to play their part in tackling the UK's housing crisis.
---
Care to share?